Welcome to my website
Throughout my career I have combined the roles of actor, writer, director, stand-up storyteller, teacher and corporate trainer.
peter@petersearles.com
M: +44 (0)7855 112 337
Edinburgh 2013
Hey Gringo!

Bolivia and Beyond
"Peter Searles is not a stand-up comic but a first-class raconteur and as such, constant laughs should not be expected. But despite the slow pace of the show, this is a performance worth seeing. The stories told aren't fantastical enough for doubt to be cast on their veracity, but they do prove to be utterly intoxicating. A mere fifteen minutes in, the audience hangs on his every word, and initial misgivings – that Searles is a self-indulgent bore attempting to wring comedy from his oh-so-exotic travels – have evaporated. Highly recommend if you're in the mood for yarn-spinning and immersive travelogues."





- Arjun Sajip, Three Weeks Edinburgh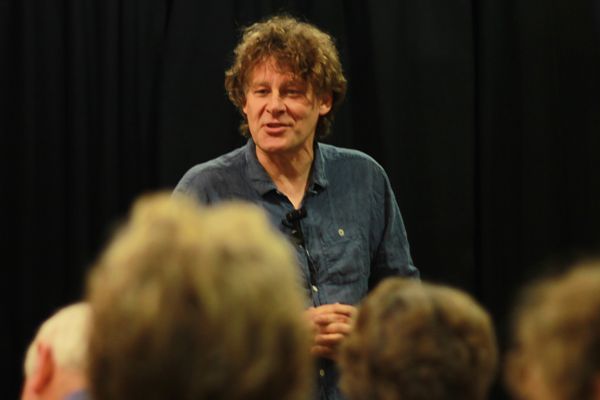 Recent news
Had great fun donning acting shoes for first time in ages to play Henry - in Denise Stephenson's new play Stand Up And Be Counted... also a joy and a privilege to get to play The Stand with a revamped version of Bolivia & Beyond at this years Edinburgh Festival. Other recent performances include Tara Arts, Horsebridge Arts Centre - Whitstable and a cracking three days at The Fireside Storytelling Festival in Baldock. My next show - A Chile Christmas will be on 15th December at the Tristan Bates Theatre. (It's a charitable show in aid of IPAT – of which I'm also a trustee). Have just completed running a five week Stand-up Storytelling Course at the Actors Centre – my next course is scheduled for Spring 2014 (dates tbc).
Alongside my corporate training work I am currently running my Shakespeare Course for Skylight Performing Arts at Crisis. At the moment we are working on Much Ado About Nothing. I often bring in professional actors to work with and alongside members of group (anybody reading this and interested – feel free to drop me a line!).
Also got two writing projects on the go – a tv dramedy and a new solo show – not going to say any more till I have first full drafts!
YouTube clips...